All News
Simplify the Holidays
November 25, 2018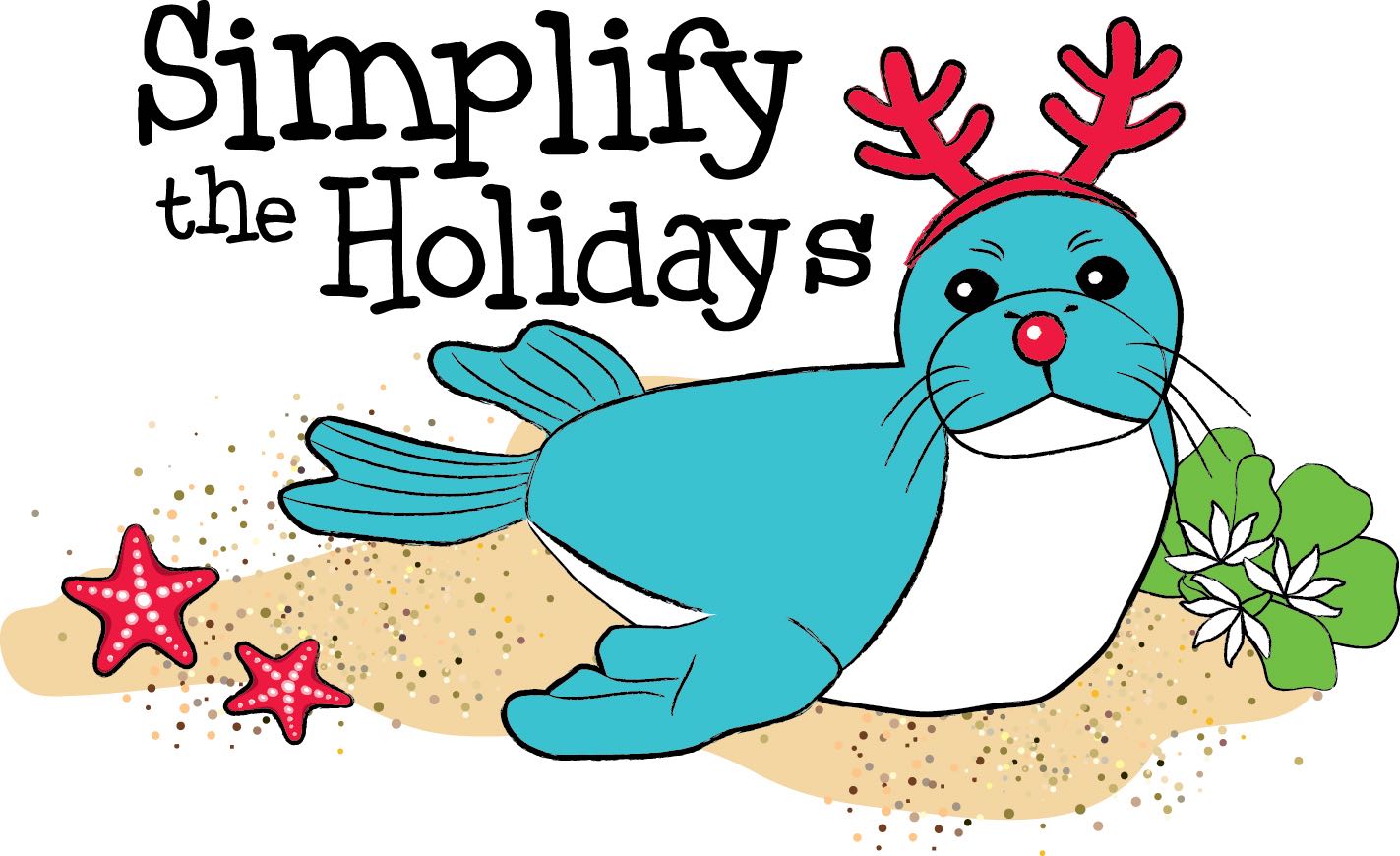 Want your holidays wrapped in more meaning — and less stuff? This year, you don't have to rack up credit card debt or get swept up in the season's commercialism. Instead, consider creating holidays that encourage more sharing, laughter, creativity, and personal renewal. With our Simplify the Holidays campaign, inspired by the Center for a New American Dream, we are here to help you get started. We hope our tips and resources will help you reduce stress and increase personal fulfillment during this holiday season.
Our 12 Days of a Green Holiday Guide has great ideas to help simplify your season and make a commitment to start new traditions today! Here are some ideas to simplify and green your holiday season:
Give homemade gifts. Check out craft fairs hosted by local schools and other artisans around the island where you can find unique, hand-made and locally-produced gifts this holiday season.
Reuse wrapping paper and bows or try repurposing magazines, newspapers, brown paper bags, maps, fabric or artwork to make your own unique, eco-friendly packages. Plastic Free Hawaiʻi reusable bags are also a good gift-wrapping option, and then it's a gift inside a gift.
Cut out pictures and messages from last year's cards, and put them together to create new cards for this year. Or reuse them to make gift tags.
Consider giving the gift of a Kōkua Hawai'i Foundation membership or making a donation to Kōkua Hawai'i Foundation in the name of your friends and loved ones.
Give teachers, coworkers, and friends edible gifts, plants, or gift certificates instead of "stuff" that will get stuck in a drawer somewhere.
Shop at KHF's online store to give reusable gifts that will help the planet and help support Kōkua's education and greening efforts. From trendy stainless steel cups to insulated reusable bottles and bamboo utensil sets, items start as low as $3.00!
Looking for tips and ideas that will help you green your classroom crafts and parties? KHF's Green Holiday Educator Guides are full of ideas for educators of all ages! Check out all of our Simplify the Holidays resources for green holiday inspiration!
Keep reusable shopping bags in your car or hanging by your front door so you always have them ready when you shop!
When shopping for holiday food and gifts, plan ahead and consolidate trips in order to save fuel and reduce pollution. Also, don't forget to take along your reusable cloth grocery bags to use instead of the disposable ones!
Use energy-efficient LED lights to light up your home or your tree this holiday season! Better yet, give your home the gift of lighting a switch to LED lightbulbs.
Wrap gifts with reused materials like newspapers! Check out the Art Explorium in Kaimuki throughout the month of December to use their eco-gift wrapping station. Open during Open Studio hours, which you can find: artexplorium.org/events/months
And remember, the holidays are not all about shopping for material goods. They are a wonderful opportunity to be kind to others and to nature: help someone in need, pick up trash you see on the streets and on the beach, volunteer your time for a cause you care about, or make a plastic-free commitment! Get creative to have yourself a mindful holiday season!
Join us for a ʻTis the Season-ings Workshop where you'll learn tips on creating customized citrus and herbal salts with Master Food Preserver Terri Langley. We'll also be sharing Simplify the Holidays family activities and ideas
 to inspire a greener holiday season that's more about meaning than "stuff."
Wednesday, December 5 at Hauʻula Elementary, 4:00-6:00pm (Kahuku, Laie, Kaʻaʻaʻwa Elementary Families ʻohana only)
Wednesday, December 12 at Sunset Beach Elementary: 5:30-7:00pm (SBES ʻohana only)
Friday, December 14 at Halau Inana:
Space is limited and registration is required. Click here for more information and to register.
Comments